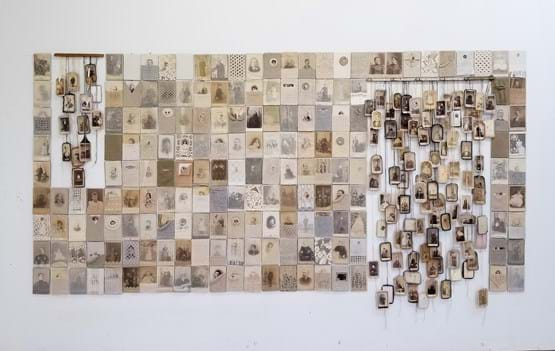 CINDY STEILER
Gainesville, Florida
www.cindysteiler.com
May 15 - August 14, 2019
Cindy Steiler is a mixed-media artist who lives in Gainesville, Florida with her loving partner and pack of hilarious dogs. Her work explores concepts of memory, space and longing through a range of materials and techniques including found objects, textiles, photography, embroidery and crochet. Steiler's work is inspired by her travels, where she can delve in to a new community, listening to stories told by residents to learn the personality and history of each new place. This practice has led her across the United States, Canada and Europe, presenting exhibitions and teaching workshops for students of all ages.
Steiler studied set design at Colorado State University and spent years working in theater before bringing the practical skills she learned there to her concentration on art. She has participated in numerous artist residencies, including Stiwdio Maelor in Wales, Contextile in Portugal, and the Jentel Foundation in Wyoming.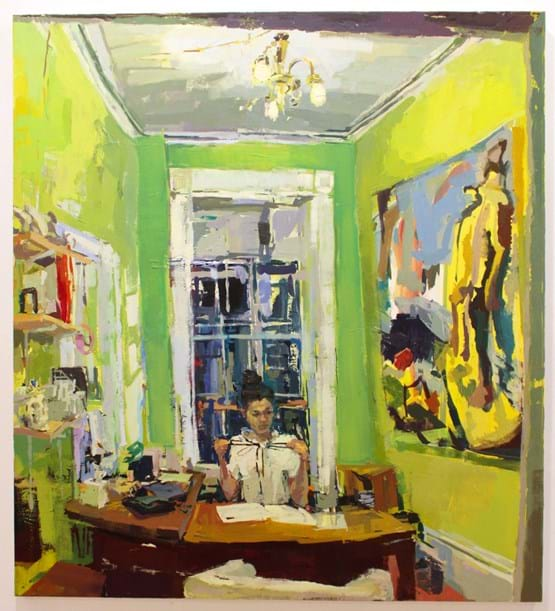 RACHEL RICKERT
Brooklyn, New York
www.rachelrickertart.com
January 8 - March 28, 2019
Brooklyn based artist Rachel Rickert explores our complex relationships to domestic rituals, which often go unexamined even as they exert powerful emotional attachment. Through her use of saturated, vibrating colors and lively brush strokes, Rickert captures an immediacy within each painting, presenting a snapshot of the intimacy and mundanity inherent in our everyday routines.
Rickert received her BFA from Washington University, St. Louis and her MFA from the New York Studio School, New York. Her work has featured in numerous group and solo exhibitions in New York and St Louis, and has earned multiple honors and awards, including a 2017 Mercedes Matter/Ambassador Middendorf Award and a 2017 James O'Brian Award.
Read the Creators, Makers, & Doers interview with Rachel here.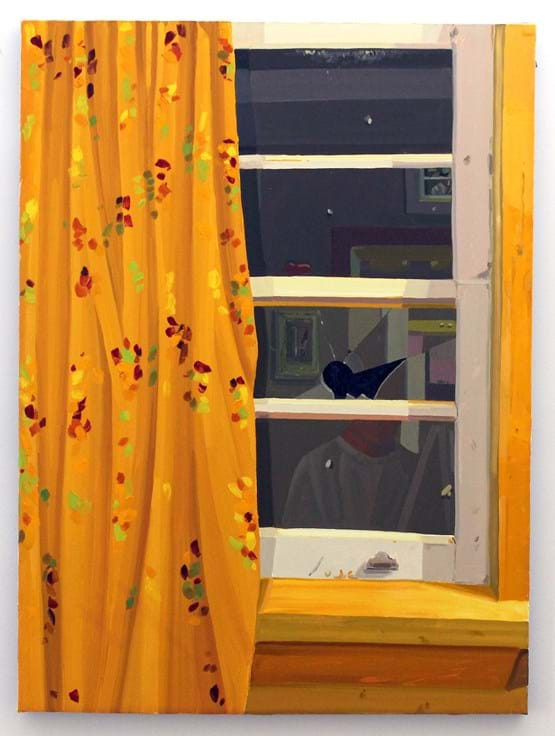 KEIRAN BRENNAN HINTON
New York, New York
www.keiranbrennanhinton.com
May 22 - August 20, 2018
Keiran Brennan Hinton is a Toronto born artist now based in New York. He uses observational painting to stay intimately connected to life in each moment, recording his everyday environments with an attention to detail that transforms them into something exceptional. For Brennan Hinton, the practice of observation becomes a way to slow the passage of time, requiring patience and concentration, as well as willingness to be surprised. His intimate paintings of doorways and windows capture the tension between the public and private spaces in our lives, presenting both a barrier and an invitation to the viewer in their exploration.
Brennan Hinton received his BFA from Pratt Institute, New York and his MFA from Yale School of Art, Connecticut. He has exhibited his work across the United States, Canada and Europe, where he recently took part in Outside In at Francesco Pantaleone Gallery, Milan. Brennan Hinton is the recipient of an Outstanding Merit Award from Pratt University and a Gloucester Travel Fellowship from Yale University.
Read the Creators, Makers, & Doers interview with Keiran here.