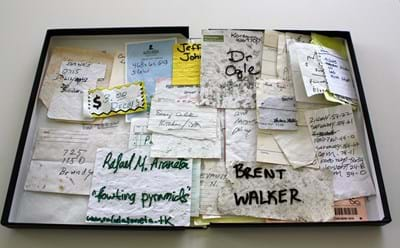 Eau Claire, MI
December 2-12, 2022
Marc Dombrosky (he/him/his) is an artist and educator based in Eau Claire, Michigan. His practice focuses on salvaging, repairing, and reinvigorating found and accumulated remnants of daily life to generate a specific experience. His works have been exhibited in museums and galleries nationally.
The James Castle House Residency will provide an opportunity to capture discrete elements of his time exploring James Castle, the space, and the community to create a living, organic archive. 
Dombrosky earned a Master of Fine Arts in Painting from The Ohio State University and is currently the Chair of the Department of Visual + Performing Arts and Gallery Director at Southwestern Michigan College, in Dowagiac, Michigan.