Creativity dwells between the floor joists, the wallpaper, and the ceiling boards. The space may be small and quiet, but between its walls are boundless sets of possibility.
---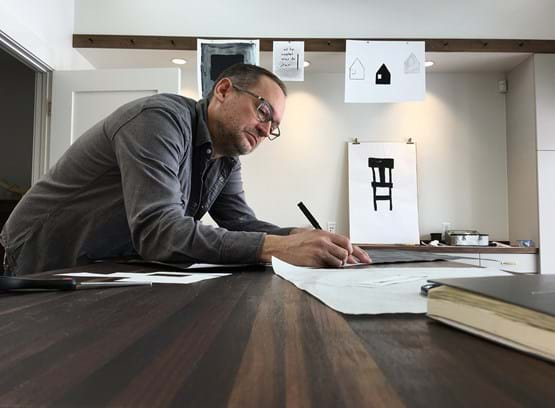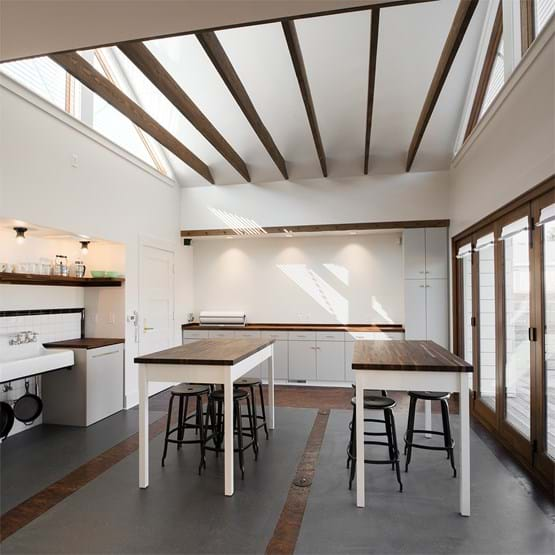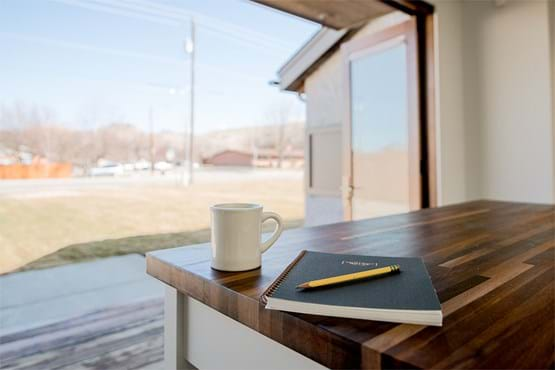 10-WEEK RESIDENCY
APPLICATION OPENS
March, 2019
National emerging and mid-career artists are invited to apply for a 10-week residency at the historic James Castle House in Boise's Collister Neighborhood. This residency is designed to provide time, space and contemplative allowance for participating artists. No direct connection to James Castle's work is necessary, though applicants are encouraged to take inspiration from the daily practice and legacy of the artist and the house as they create new works.
With easy access to Boise's Downtown and the nearby foothills, artists will have the opportunity to explore the beauty and culture of Idaho's capital city. Each residency cycle provides one artist with private furnished living quarters, studio access, and a stipend to assist with living expenses and supplies necessary to the artist's work. The artist pays for travel and shipping expenses, and is expected to participate in programs and workshops and engage with the community via collaborative projects or the exhibition of works created on site (to be negotiated upon arrival). A donation of an artwork or artifact related to the artist's stay will be expected upon the completion of the residency.
Resident artists will be offered the opportunity to work with individuals at the internationally renowned James Castle Collection and Archive to learn more about the Castle and his work and will gain exposure to a global audience of arts professionals through partnerships and affiliations of the James Castle House. Staff will coordinate events and gatherings to introduce the Artist-in-Residence to the community of skilled artists and arts professionals in the Boise area and help establish access to informational and material resources necessary for the creation of new work.
*Please note that this is a solo residency. The selected artist will have regular contact with staff at the James Castle House and members of the Boise public, but they will reside alone. Artists should be able to work alone and enjoy solitude.
ELIGIBILITY
Open to artists living and working in the United States.
Applicants must be able to pass a thorough background check.

Applicants must be 18 or older.
The James Castle House does not discriminate in its programs and activities on the basis of race, religion, national origin, sex, age, sexual orientation, gender identity and/or disability.
SUPPORTED DISCIPLINES
The James Castle House Artist-in-Residence program is open to emerging and mid-career artists. However, due to the property's limitations and proximity to neighbors, this is not a place that can accommodate loud or especially messy processes.
SELECTION CRITERIA
Selections will be made by committee and based on the following:
Strength of proposal
Application and Resume
Quality of work samples
References
OTHER ACTIVITIES HAPPENING AT THE SPACE
Gallery Exhibitions
General Store
Tours and Talks
Public Events
Public Open Hours: Thursday-Saturday 11am-6pm
ACCOMMODATION
Private living quarters
Private studio
ADA accessible