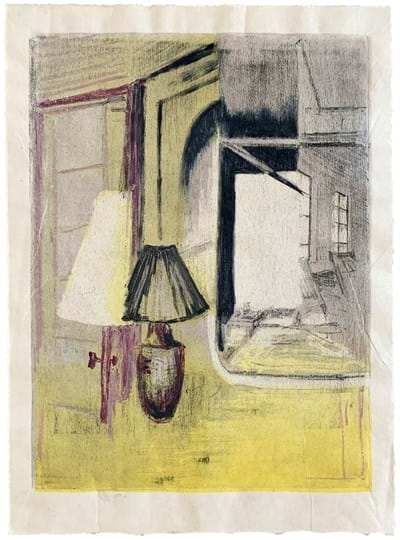 Baltimore, Maryland
September 2 - November 11, 2020
Kailey Barthel is a contemporary artist based in Baltimore, Maryland. Through painting, drawing and printmaking, Barthel explores our relationship to homes and interior domestic spaces, investigating the ways in which places we associate with safety and familiarity can be made to feel unsettling or uncanny.
Barthel completed her undergraduate education at the University of Wisconsin-Madison, where she received a Bachelor's degree in both Fine Arts and in Latin. She received her MFA from the LeRoy E. Hoffberger School of Painting at Maryland Institute College of Art.  Barthel is the recipient of a 2016 Hoffberger Foundation Fellowship and a 2019 Vermont Studio Center Residency.

Virtual Events with Kailey Barthel
Transcript of Residency Talk (PDF)
Read the Creators, Makers & Doers interview with Kailey Barthel here.
Additional Works