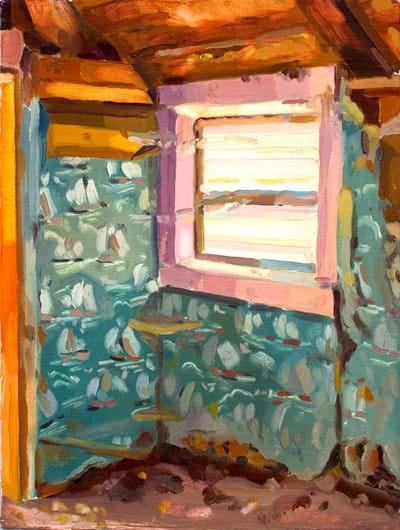 Keiran Brennan Hinton is a Toronto born artist now based in New York. He uses observational painting to stay intimately connected to life in each moment, recording his everyday environments with an attention to detail that transforms them into something exceptional. For Brennan Hinton, the practice of observation becomes a way to slow the passage of time, requiring patience and concentration, as well as willingness to be surprised. His intimate paintings of doorways and windows capture the tension between the public and private spaces in our lives, presenting both a barrier and an invitation to the viewer in their exploration.
Brennan Hinton received his BFA from Pratt Institute, New York and his MFA from Yale School of Art, Connecticut. He has exhibited his work across the United States, Canada and Europe, where he recently took part in Outside In at Francesco Pantaleone Gallery, Milan. Brennan Hinton is the recipient of an Outstanding Merit Award from Pratt University and a Gloucester Travel Fellowship from Yale University.
Read the Creators, Makers, & Doers interview with Keiran here.
Additional Works