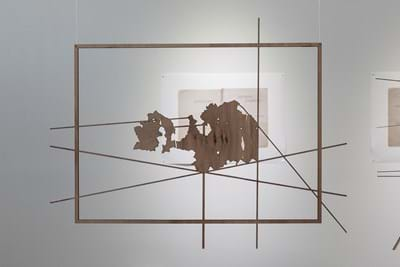 Jean Shon (she/her) is a visual artist and educator, working in installation, photography, text, and image-based works. Her practice explores memory, identity, loss, melancholia, and recovery in the context of family history and the surrounding community. 
Ephemeral elements of light, movement, and temporality are found in her work to engage themes of mindfulness, reflection, and the sublime. Shon's work centers around the preservation of narratives, modes of healing, and uncovering obscure histories. Through the physical and conceptual act of recovery, she recreates worlds by using interventions, disrupting linear readings of the past, and bridging the gaps. 
Jean Shon earned her Master of Fine Arts from the University of California-Irvine and a Bachelor of Science in Architecture from the Massachusetts Institute of Technology. She has participated in several residences, including the Galveston Artist Residency, Surel's Place, and Prairie Ronde Artist Residency. She recently exhibited at Box 13 and the Galveston Artist Residency in the Greater Houston Area and Phase Gallery and PRJCT in Los Angeles, as well as solo and group shows at various locations from Southern California to Idaho and Michigan. Shon currently teaches at the University of Houston and San Jacinto College in Houston, Texas. 
More information at www.jeanshon.com