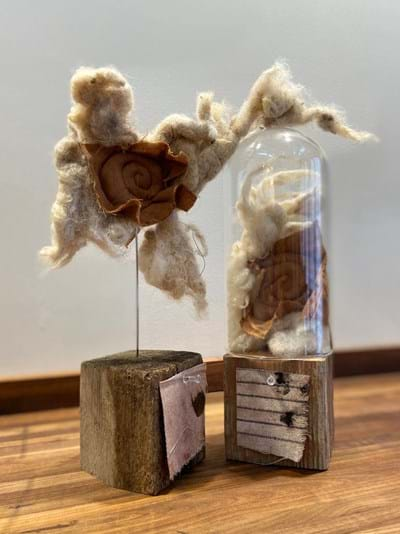 Khara Oxier-Mori is an Idaho based self-taught artist concentrating on the human body. The depictions of her figures correlate with her background in anthropological studies. Her work confronts evolutionary components that explore biological and philosophical response to both physical and psychological environments. After receiving an honorable discharge in the United States Marine Corps, she attended Boise State University. Oxier-Mori earned a degree in Anthropology in 2016 with focus in genetics, evolutionary medicine, and osteology.
Khara lives with her family in Canyon County, works on her artwork full-time, is a frequent reader, observer, and gardener/collector of rare plants. She has been exhibiting internationally since 2015, represented by galleries abroad who have brought her work to international art fairs such as Art Copenhagen, Rotterdam Contemporary, and Edinburgh Art Fair.
Khara will use her time at the James Castle House to complete a series of works that take inspiration from Castle's figurative constructions. In these works, she will explore concepts of identity and the human condition.