James Castle House Opening Reception: Standing Still by Keiran Brennan Hinton
Date: 8/10/2018 6:00 PM - 8/10/2018 8:00 PM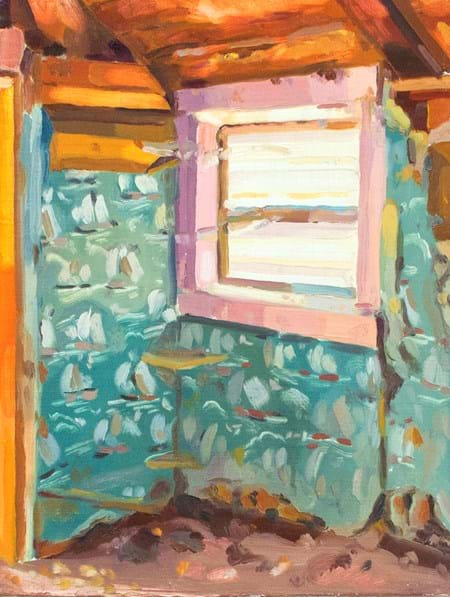 The James Castle House presents Standing Still, a solo exhibition of new works by inaugural Artist-in-Residence Keiran Brennan Hinton. The James Castle House will kick off the new show with an opening reception on Friday, August 10, from 6:00 to 8:00 p.m., and conclude with a closing reception on Saturday, August 11, from 3:00 to 6:00 p.m., at 5015 Eugene Street.
 
Throughout his three-month residency, Brennan Hinton immersed himself in the experience and history of American artist James Castle and the site Castle called home for more than 45 years. The resulting body of work is a sensitive exploration of time – a shared dialog between artists across decades.
 
The exhibition will include 20 oil paintings made on site at the James Castle House, comprising a body of work exploring the shed, trailer and property at 5015 Eugene Street. The resident studio and living quarters will be temporarily transformed into an exhibition space displaying Brennan Hinton's work in proximity and relationship to Castle's original artwork currently on view in the historic house.

Brennan Hinton is a Toronto born artist, now working as a painter in New York. Brennan Hinton stayed at the James Castle House May through August, 2018. He uses observation based painting as a way to stay intimately connected to life in each moment.