Virtual Reality at the James Castle House 4/25
Date: 4/25/2020 1:00 PM - 4/25/2020 3:00 PM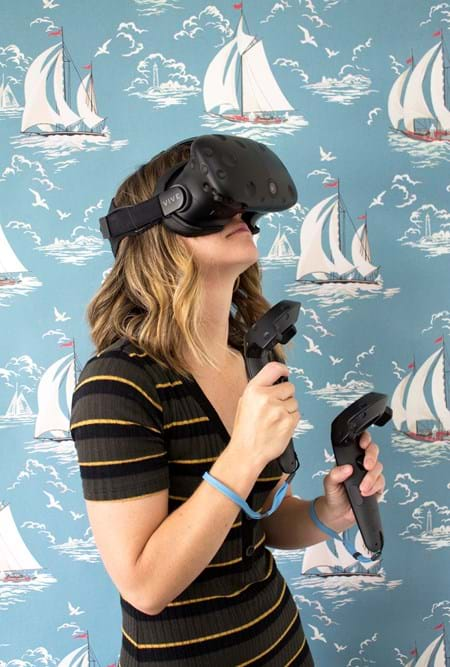 The historic shed, where James Castle lived and worked for over forty years, sits in its original location next to the family home. The 120 square foot outbuilding experienced deterioration over many decades as it remained unoccupied after Castle moved out. As the shed remains inaccessible for long-term conservation, visitors can immerse themselves in the historic space where Castle once lived and worked. Through research, photographs, and Castle's own drawings, the James Castle House has reimagined an environment, melding current conditions with the historic interior, showcasing a space where much of his works were created.
A limited number of visitors will be able to view the VR experience on a first-come, first-served basis. Sign-up upon arrival inside the JCH General Store. Free and open to the public; ages 13 and up.
The James Castle House encourages persons with disabilities and those who require language assistance to participate in its programs and activities. If you anticipate needing an accommodation, please contact Rachel Reichert, 208-608-7046 or email rreichert@cityofboise.org, as soon as possible, but no later than 72 hours before the event. To request assistance, you may also dial TTY 1-800-377-3529.