Inside the Studio: Virtual Tour with Marne Elmore
Date: 1/16/2021 2:00 PM - 1/16/2021 3:00 PM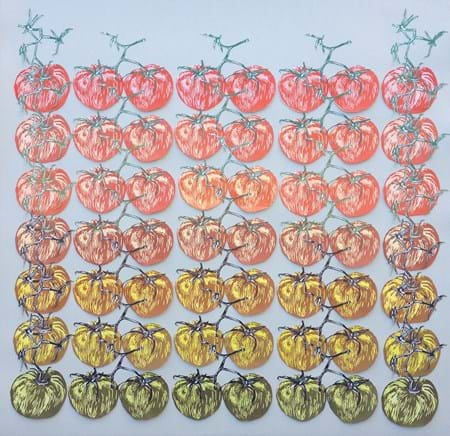 REGISTER HERE for Inside the Studio: Virtual Tour with Marne Elmore on Saturday, January 16, 2021, 2-3 p.m. MST.
Join us Inside the Studio for an intimate conversation with James Castle House Short Stay Resident Marne Elmore. Get to know Elmore and find out more about the inspirations fueling her vision, process and the work she is creating onsite. Plus, get an insider's look into the artist studio.  
Originally from the Wood River Valley, Elmore currently lives and works in Boise, Idaho. She attended Oregon State University, where she received a Bachelor of Fine Arts in Visual Art with a minor in Art History. Elmore received a Master of Fine Arts degree at the University of New Mexico with a studio art emphasis in Printmaking. 
This free tour will take place via ZOOM, with details on how to join us upon registering. One registration is needed per household. Please note that all program times are in Mountain Standard Time. Register for this event here. 
The James Castle House encourages persons with disabilities and those who require language assistance to participate in its programs and activities. If you anticipate needing an accommodation, please email jamescastlehouse@cityofboise.org, as soon as possible, but no later than 72 hours before the event. To request assistance, you may also dial TTY 1-800-377-3529.
Event image: Red, Yellow, Green (2015) by Marne Elmore